English Literary Week
English Literary Week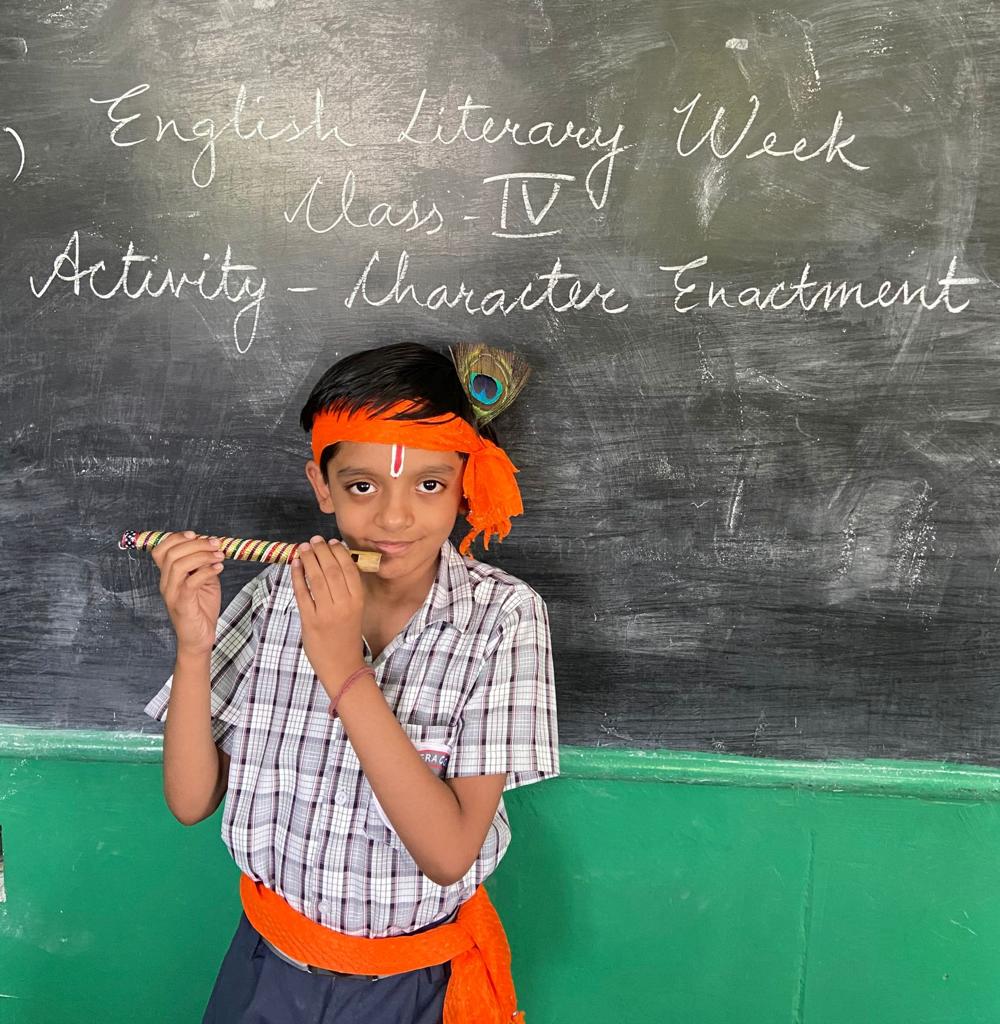 As global communication expands throughout the world so does the need for a global language. English language serves this purpose. It plays a great role in our daily life developing the essential skills. Every year we celebrate English Week, with the aim to enhance language proficiency of our students.
This year too Modern Era Convent , Janak Puri , New Delhi organized English Literary Week. Week long activities marked the journey of English Language. A multitude of enriching and fun-filled activities were conducted for the Primary section like Nursery' Rhymes, Pick 'n' Tell , Picture Reading etc. Students of class III to VI gave wings to their creativity through activities like Character Enactment, Weave A Story and many other venturesome activities. Other events like Wear Your Thinking Caps , Mad Ads were also appreciated as a literary endeavour. The students of the senior section too participated in myriad activities like Speech Presentation ,Debate and many more. Class VIII students displayed phenomenal literary and acting skills through Story Dramatization . A quiz was also conducted as an activity that provoked the students to tickle their brains and enhance their knowledge about the language.
The topic 'Is Artificial Intelligence a threat to Humans ' was taken up by class XII students for group discussion. The fun filled celebration was an illustrious success with maximum participation of the students which helped them enhance their language skills and motivated them to turn pages 'beyond the books'. The event brought students closer to the world of English language and literature. The efforts of the English faculty in putting up zestful activities were applauded by one and all.